May started off strong with innovation news in Houston, and you might have missed some headlines.
In this roundup of short stories within Houston startups and tech, local universities share big steps in cybersecurity and plant research, a Houston entrepreneur raises additional seed money, and more.
Houston Medical Technology Accelerator Opens Applications
This medtech startup accelerator has open applications. Chart via proximacro.com
M1 MedTech, Proxima Clinical Research's medical technology accelerator is accepting applications for its fall cohort. The program is looking for five to seven medical device start-up companies for the three-month program. Cohort companies will have investment opportunities up to $100,000 by combining cash and in-kind services.
"Our program is unique in that it combines the accelerator capital, business creation expertise, and regulatory and clinical services of a leading CRO," says Venture Capital Partner Larry Lawson and investor at M1, in the press release. "Access to the network of M1 founders, both inside and outside of Texas Medical Center, sets these companies up for success. There's no better group to build a MedTech business with, period.
M1 MedTech, which was announced last year, was created to support early-stage medical device companies through a unique coaching process that will include a curated educational program, interactive workshops where participants can continuously develop company-specific deliverables and individual tailored trainings. a mentorship.
"Many MedTech companies are started by innovative founders with strong scientific and medical expertise, but who have never brought a regulated product to market or created a company. After working with so many companies at different stages of this journey to market, both with Proxima CRO and with accelerators from across the country, we realized there was a void that needed to be filled for these founders. on the rise. Not only do they need regulatory and clinical assistance from experts with hundreds of success stories in this field, but we also found that they also need help with design, manufacturing, business , intellectual property and more," says Isabella Schmitt, RAC, Director of Regulatory Affairs. for Proxima CRO and Principle in M1. "These emerging founders need to know what they don't know; so we thought a lot about the real needs of emerging companies and aspiring executives, and from there we built the M1 program.
Applications will remain open until May 31. To apply for the Fall 2022 cohort or to learn more about M1 MedTech, visit m1medtech.com.
Houston entrepreneur adds $1 million to seed round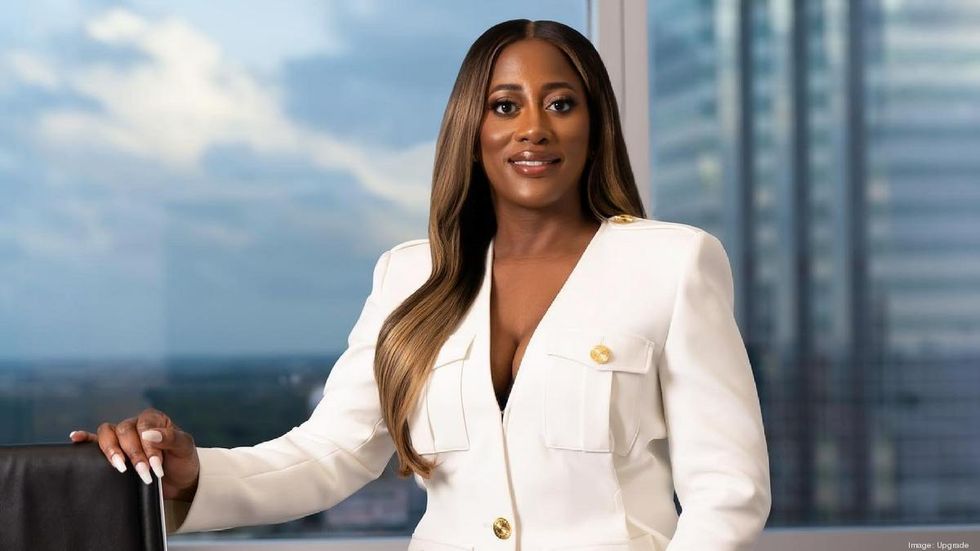 Houston-based Upgrade raised additional seed money. Photo via LinkedIn
Houston-based Upgrade Boutique — which uses technology to connect women with high-quality wigs and hair extensions — has extended its $1 million funding round, Fast Company reported. Early round leaders included Houston-based venture capital firms Artemis Fund and Mercury Fund, as well as Logitech President and CEO Bracken P. Darrell and ANIM.
"This [investment] will allow us to scale even faster and continue to invest in tools and resources that will improve the consumer experience and help stylists operate more efficiently," Winters told Fast Company. "Based on feedback from stylists on our platform, we see this as a natural development in the evolution of the business."
University of Houston joins cybersecurity initiative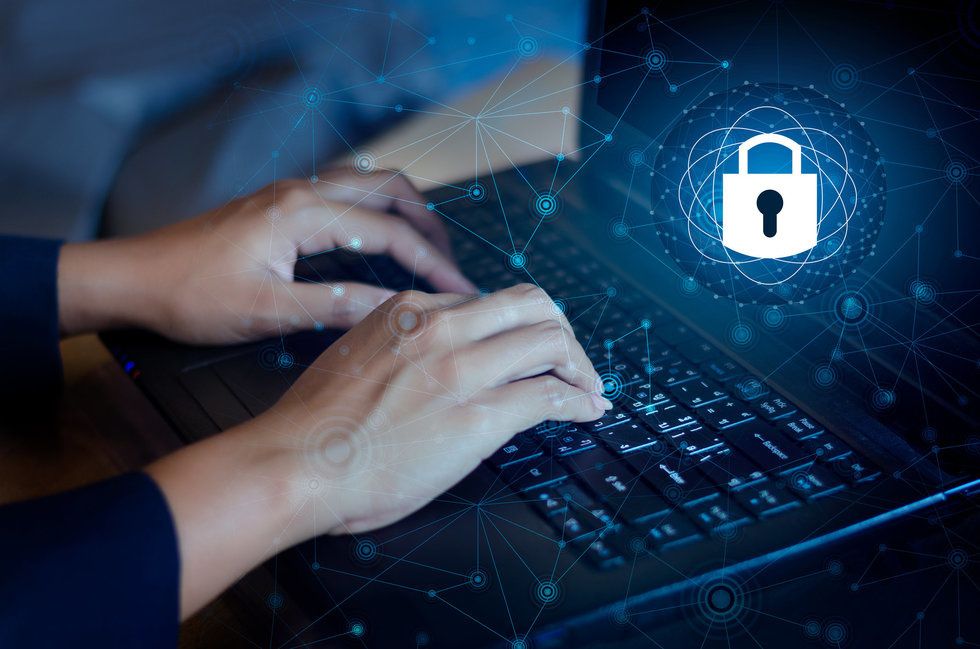 UH joins a group advancing cybersecurity. Image via Getty Images
The University of Houston has joined a consortium funded by the United States Department of Defense (DoD) to launch a virtual institute that will recruit and train the next generation of cybersecurity who will protect entities from cyber warfare, cyber espionage and spectrum attacks electromagnetic. .
The virtual institute is called VICEROY – Virtual Institutes for Cybernetic and Electromagnetic Spectrum Research and Employment – ​​DECREE and will be led by Northeastern University and offered at five universities including UH, University of Northern Arizona, the University of Texas at Austin and the University of South Carolina.
"The VICEROY DECREE virtual institute consortium model is transformational. It brings together the best offerings from multiple institutions to meet the training needs of the workforce in these areas," said Hanadi Rifai, Moores Professor of Civil and Environmental Engineering and UH team leader on the project, in the statement. Press.
A primary focus of the program is the electromagnetic spectrum, which includes radio waves, and is an essential enabler for communications, navigation, radar, training and other military operations. The DoD has sought to hire more than 8,000 cyberworkers to help defend virtual space.
"We recognize the importance and need for workforce training in the areas of cybersecurity, electromagnetics, cryptography and data science. These are areas of interest and specific expertise on our campus," said Paula Myrick Short, senior vice president of academic affairs and vice president of UH, in the Release.
The two-year program begins in fall 2022 and is funded by a $1.5 million award from the Griffiss Institute, a nonprofit talent and technology accelerator for the DoD and its academic, government, and industry partners. of the whole world.
Local Composting Company Moves to New Space in Houston, Expands to Austin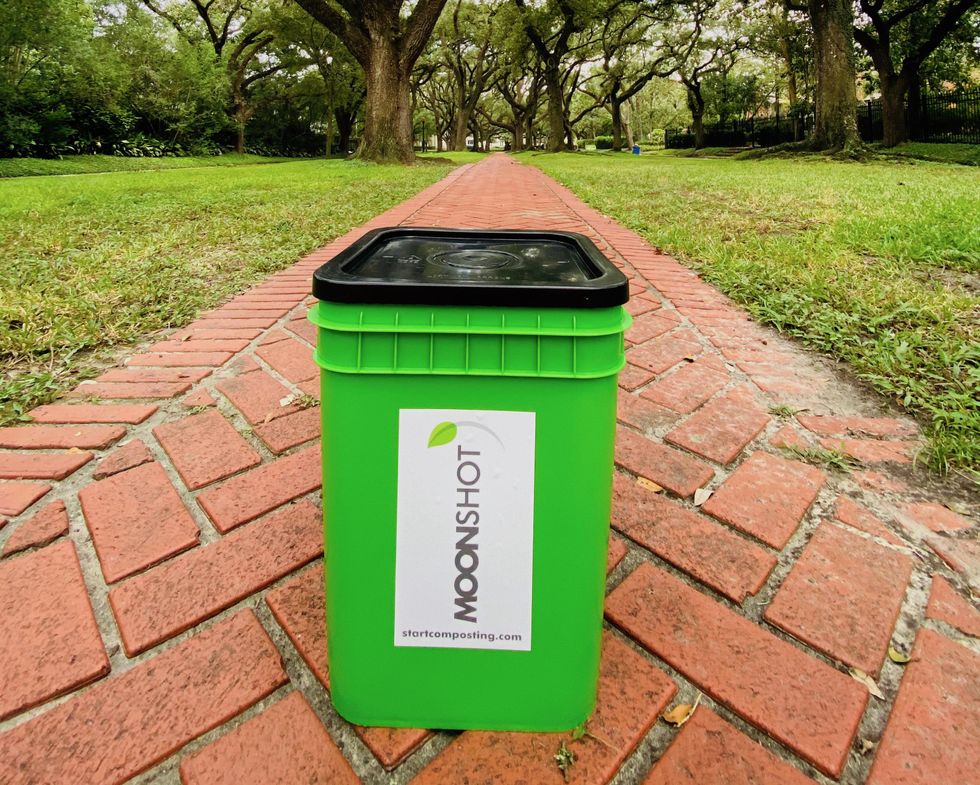 Moonshot has grown locally and statewide. Photo courtesy of Moonshot
Houston-based Moonshot Composting has announced its move to an 8,225 square foot space in Northside Village at 1410 Bigelow St. The former Yellow Cab outpost is more than five times the size of the location of origin.
Additionally, this month, Moonshot will open in the greater Austin area with a facility in Creedmoor, just south of Austin. Moonshot's first commercial customer was Tacodeli, headquartered in Austin.
The company has grown its business to nearly 500 subscribers, including 40 commercial accounts, along with seven full-time and four part-time employees. Moonshot diverts 30,000 pounds of food waste per week, with a total of nearly 1,000,000 pounds diverted since July 2020, according to a press release.
"We are excited about our growth and all the individuals and companies who are committed to removing food waste from landfills and putting it on compost sites," said Chris Wood, director and co-founder of Moonshot, in the press release. . "Our new space will make operations more efficient all around."
Commercial subscribers of Moonshot Composting include Rice University, Houston Baptist University, The Awty International School, ConocoPhillips, Snooze Eatery, Ostia, and Amli Residential.
Rice University biologist wins NIH award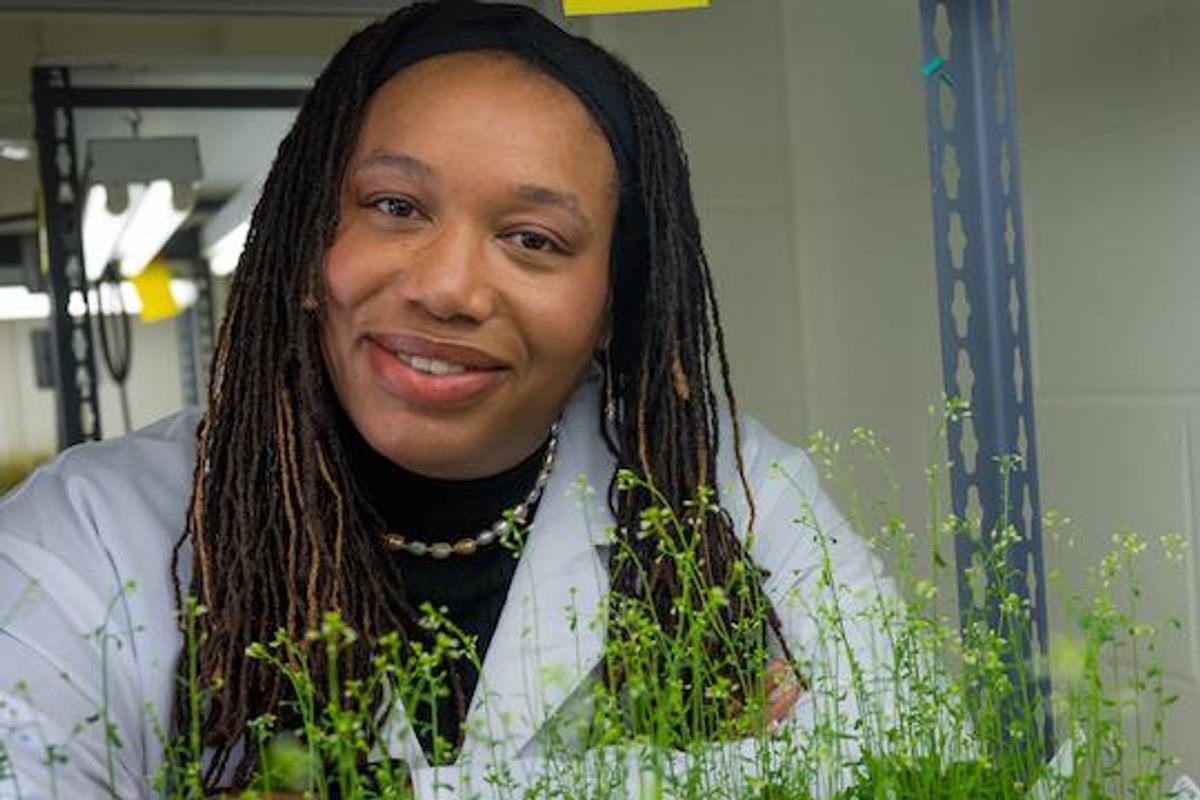 This Rice University scientist has received national recognition for her work analyzing plant cells. Photo courtesy of Rice
A Rice University postdoctoral fellow and molecular and cell biologist has received a prestigious award from the National Institutes of Health.
Rice Academy's Durre Muhammad won the MOSAIC (Maximizing Opportunities for Scientific and Academic Independent Careers) K99/R00 award, which aims to help postdoctoral researchers transition into careers while improving diversity within the workforce. of academic work in biomedical research, according to a press release from Rice. She is only the fourth person from Rice to receive this recognition.
The first two years of the award will support the biologist's work in Bonnie Bartel's lab. She is working to define the mechanisms by which plant cells identify and eliminate damaged or obsolete organelles called peroxisomes, which also play an important role in human aging.
"Our lab generally works on anything related to peroxisomes, and I mainly focus on the last step when it's ready for degradation," Muhammad said in the statement. "We are identifying the signals and the different mechanisms involved in the decomposition process."
Muhammad joined Rice in 2018. She earned her Ph.D. in Plant and Microbial Biology from North Carolina State University and his BS in Biological Sciences from the University of Illinois at Chicago. She also holds an MBA from the Benedictine University. She was awarded an NSF Postdoctoral Fellowship in Biology in 2019.
"Durre is a fantastic scientist who has brought new perspectives and approaches to my lab," says Bartel, Professor Ralph and Dorothy Looney of BioSciences. "We are thrilled that the NIH has recognized his accomplishments and potential with this award."